"Being good at planning murders is not what you dream of becoming one day as a child," Maggie laughs. "I guess it was the Nancy Drew effect, coupled with being raised by an Ontario Provincial Police officer."
"But," she adds with a grin, "it sure has been fun over the past few years to answer the question of what I do for a living!"
And, no, in this field Maggie does not take contract work…
"Historical fiction and murder mysteries just seem to be made for each other," says Maggie. "It's a wonderful way to explore how people lived and the events of long ago through the timeless issue of homicide."
In recognition of her literary work, Maggie has received these honours and awards: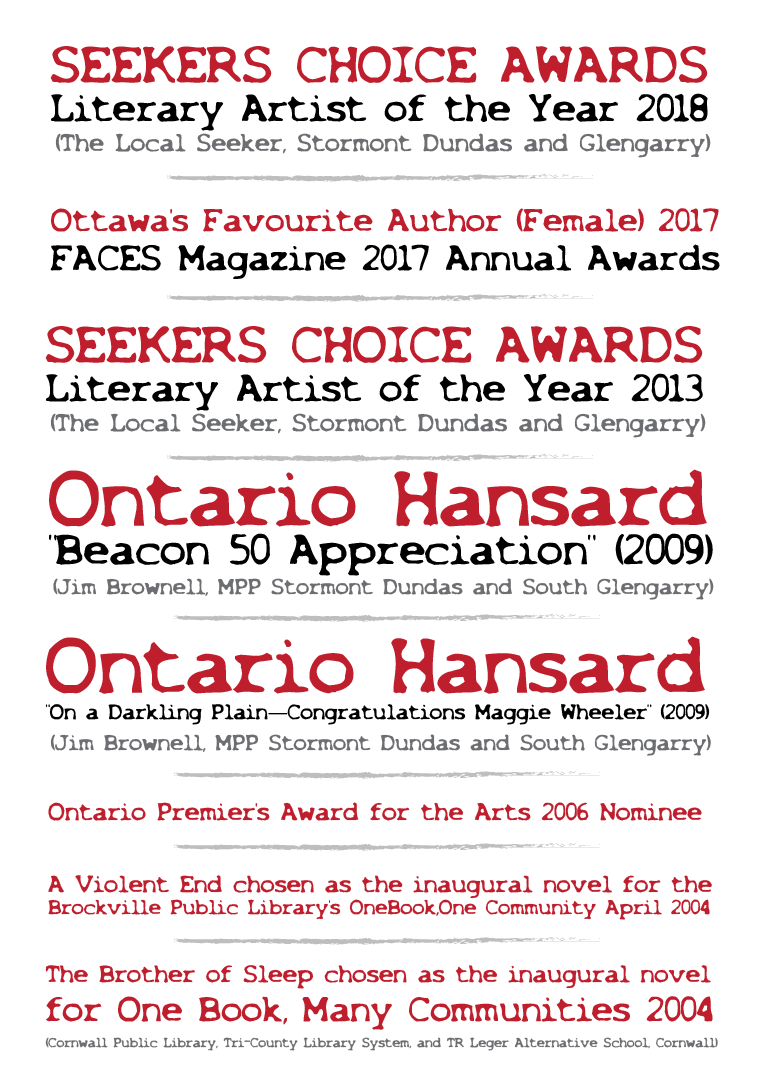 Media coverage has included: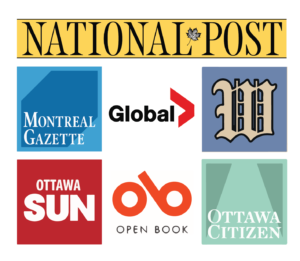 Maggie Wheeler
Maggie is the author of the popular Farran Mackenzie "Lost Villages" mystery novels. The historical fiction/murder mystery series is based on the construction of the St. Lawrence Seaway and Power Project of the 1950s. The series became a regional bestseller in Eastern Ontario; all four novels have been used in schools in both Eastern Ontario and Upstate New York from Grade Five to post-secondary studies to teach history and English. Titles include: A Violent End (2001), The Brother of Sleep (2004), All Mortall Things (2006), and On a Darkling Plain (2009). As an active public speaker and lecturer, Maggie has spent almost two decades showcasing the social, cultural and psychological impact of the St. Lawrence Seaway Project on Canadians affected—while engaging discussion on this "lost" history at local, regional, national and academic levels.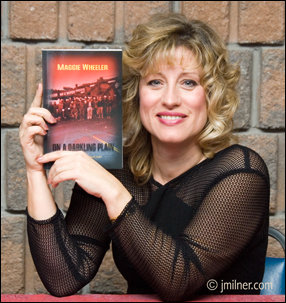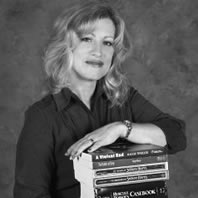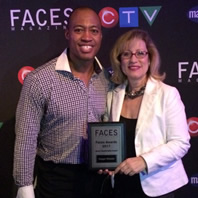 Receiving the 2017 FACES Award from Annual Awards MC and Ottawa RedBlacks Quarterback Henry Burris